Jet Letter Variable Data Printing Software
Jet Letter PSL Page Builder's design interface incorporates an intuitive and adaptive drag & drop design interface.
Even with this easy to use design interface PSL Page Builder delivers advanced features and functionality!
JET LETTER PAGE BUILDER | Unique Features
Speeds can exceed 50 times
PSL Page Builder's design interface
Automate workflows
Merge 50,000 financial records per minute
Extremely versatile content controls
Dynamic content management
Typesetting & word processing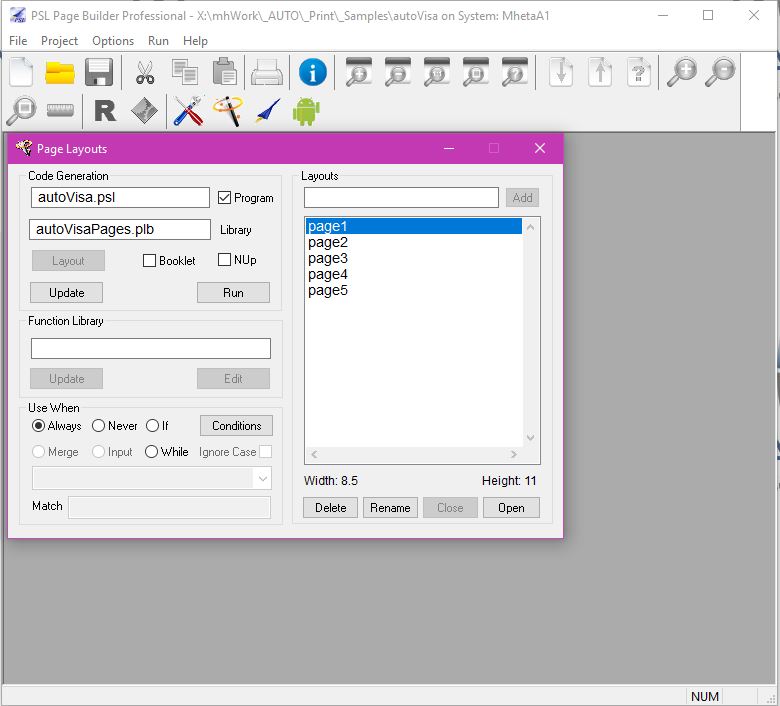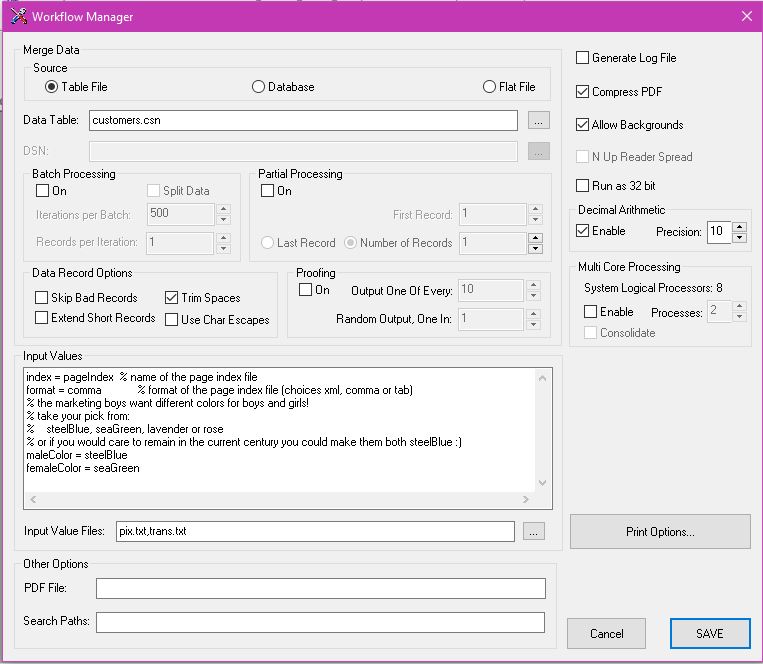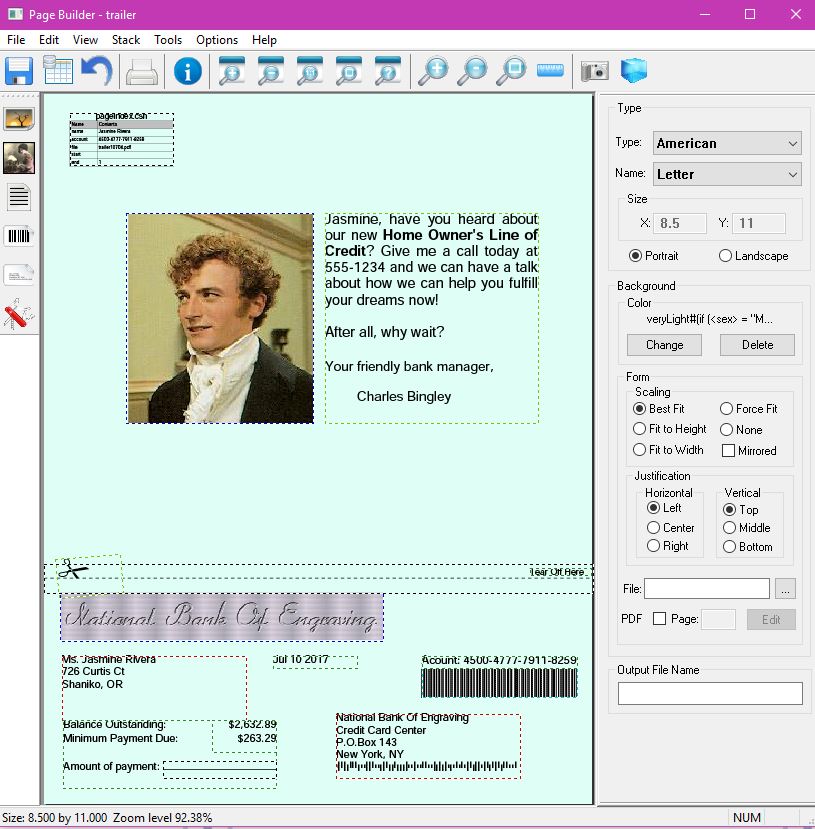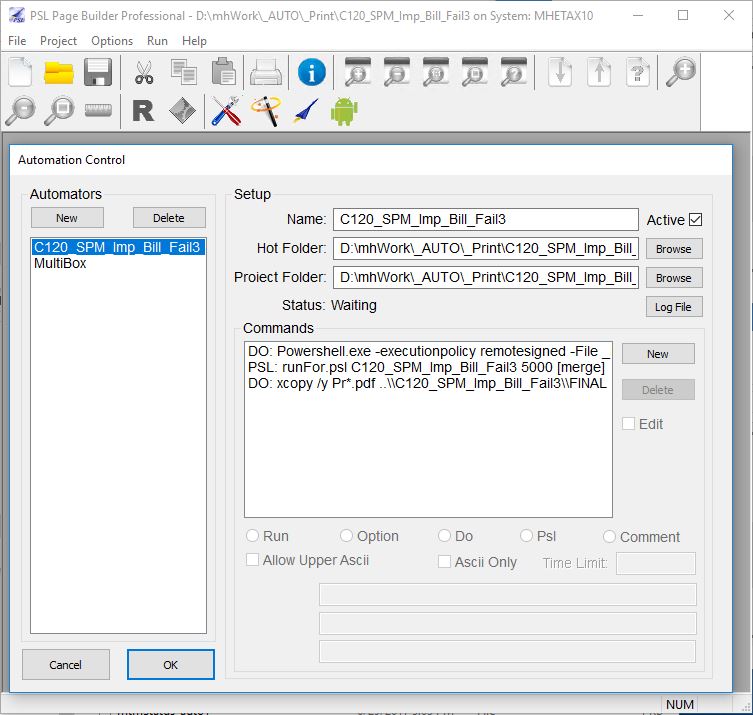 CHARTS & GRAPHS
Charts and graphs are often essential to transactional projects. PSL Page Builder creates dynamic charts and graphs without the need to import them from Excel. Not only does this speed up the process it allows for greater flexibility in the design as charts can be color coded, with full shading and perspective, and presented in any number of formats.
PSL PROGRAMMING LANGUAGE
When Drag & Drop is not enough, access the underlying programing language in order to.
• Create custom applications that can be used by non-programmers
• Automate workflows even in a "lights out" environment
• Integrate with other best of breed solutions
• Manage data and content automatically
VERSATILE CONTENT
Control what content goes on a page and/or what page to use for a given record. Control all manner of typesetting factors, what words or phrases from the data are placed where, which typesetting command invoked, background colors, or almost any other element.
• All content and formatting options may be invoked manually or based on data
MERGE JOBS IN MINUTES
Design elements can be created in a graphic design application and imported or created dynamically. PSL Page Builder does not "choke" when processing larger amounts of variable or graphic elements. Merge speeds can exceed 50 times what a plug-in can deliver. Often more than 20,000 records per minute. Compare that to FusionPro® or XMPie
PSL PAGE BUILDER
$2,500 /Limited License
Pay-by-click metered license
Up to 2 hours of online training
1 year of phone/email support
1 year of product updates
Produce complex transactional projects
Access to the programming language
Multi-Core processor support
No javascript required
PSL PAGE BUILDER PLUS
$5,995 /Seat License
Perpetual License (own it forever)
Does not require annual renewal
1 year of phone/email support
1 year of product updates
Produce complex transactional projects
Access to programming language
Multi-Core processor support
No javascript required
PSL PAGE BUILDER PRO
$12,500 /Seat License
Enterprise Grade VDP
Does not require annual renewal
Hotfolder Automation
1 year of phone/email support
1 year of product updates
Product complex transactional projects
Access to the programming language
Multi-Core processor support
No javascript required